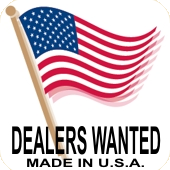 If you are a dealer, and would like dealer pricing?

Please email us! OneBigJedi@me.com

Or, you may call after 4pm central standard time.
Or, you may text anytime!

931-349-8073

Thanks!
David Arney



A basic order for dealers is one dozen min.

Pricing is a flat rate price per item, with shipping added.

We prefer that your first order is a mixed dozen; two of each color.

But, you may order a black dozen, or all FDE dozen; etc,.
You must order, or have ordered in the past a one dozen starter order.
Re-orders must be a least a half dozen, each time to receive dealer pricing.
Large orders may take 7-14 business days or more to fill.

Most small dealers are buying 1 dozen, two of each color.

Most medium size dealers are ordering 6 of each color, and 1 dozen black.

Re-orders is a half dozen min. Any color combination.